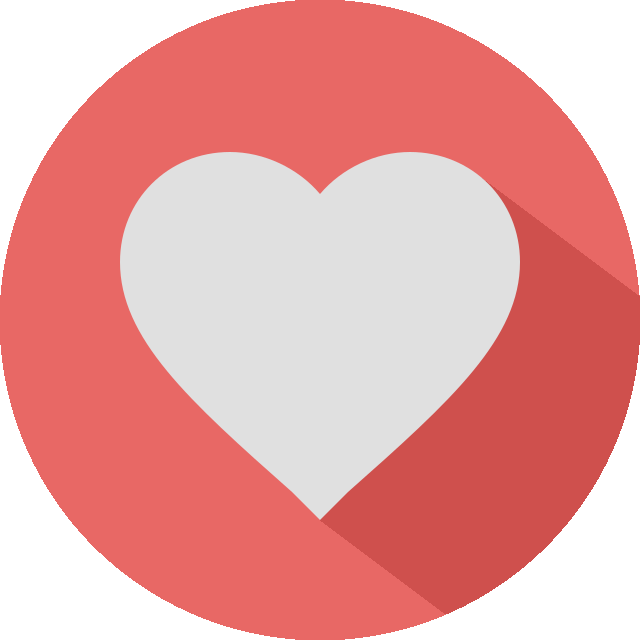 Find Something New to Try Tonight!
Discover your shared sexual desires without the fear of embarrassment😳
Join the THOUSANDS of happy couples who've taken the quiz!
SPICE IT UP
Sex quiz for couples. Find shared sexual desires.
Trusted by Thousands:
ThatSexQuiz has been taken by 7,758 couples in the last month, 1,899 in the last week, and 241 in the last 24 hours.
View Statistics »
Takes Only 10min:
Questions were written by licensed therapists who specialize in relationship and sex. The quiz takes less than 10 minutes.
View Questions »
Privacy Guaranteed:
We take your privacy seriously. No sign-up required. All information is anonymous. Your answers are encrypted in transit.
Learn More »
HOW IT WORKS
Take the quiz separately. Explore results together.
1. Start the quiz
Enter some basic information about you and your partner to get started.
2. Take the quiz separately
You and your partner will take the quiz separately. You'll each get a quiz link so you can take the quiz on separate devices if you want.
3. See your matches together
You'll both see the same results. The results will show your shared sexual desires. The one's you don't match on will remain hidden.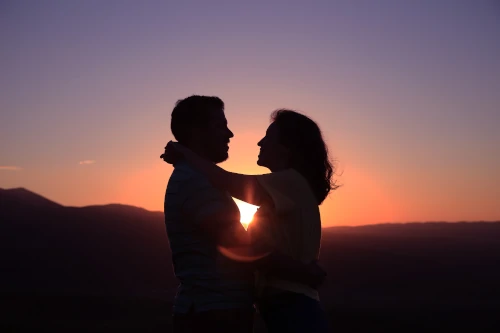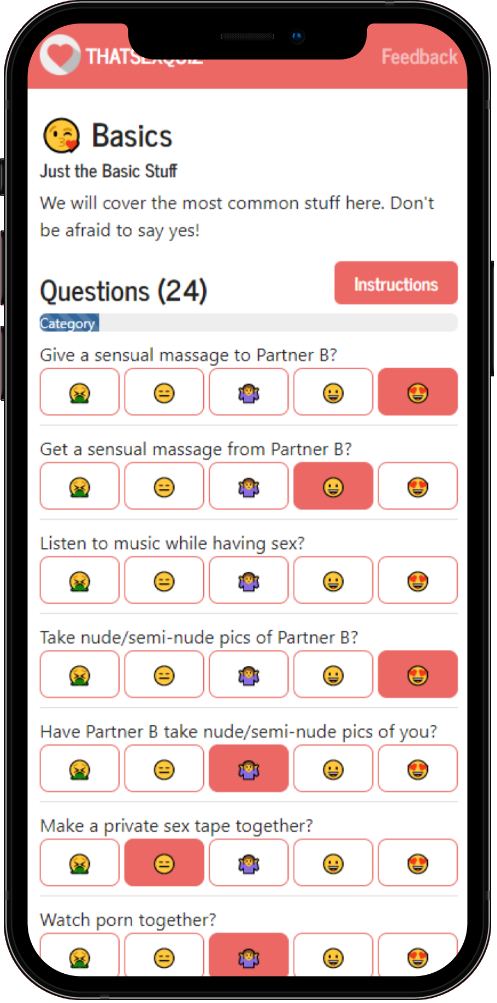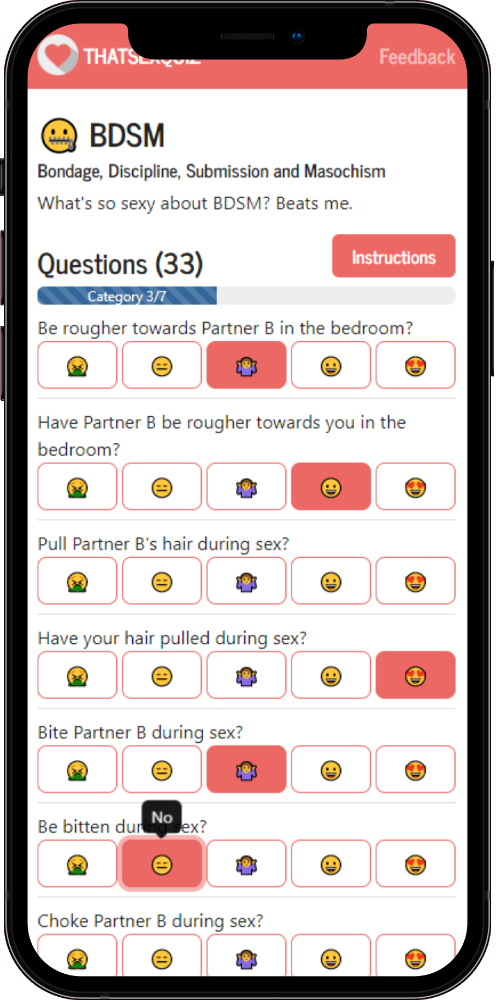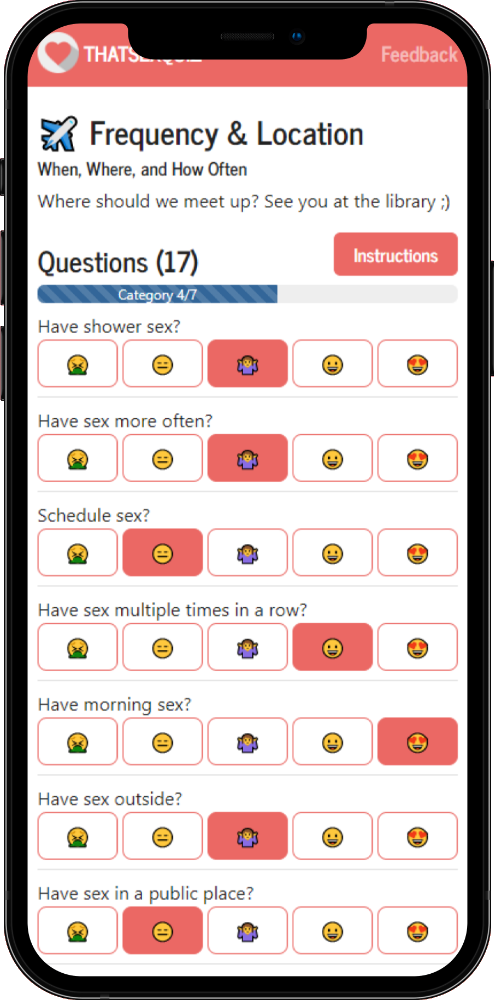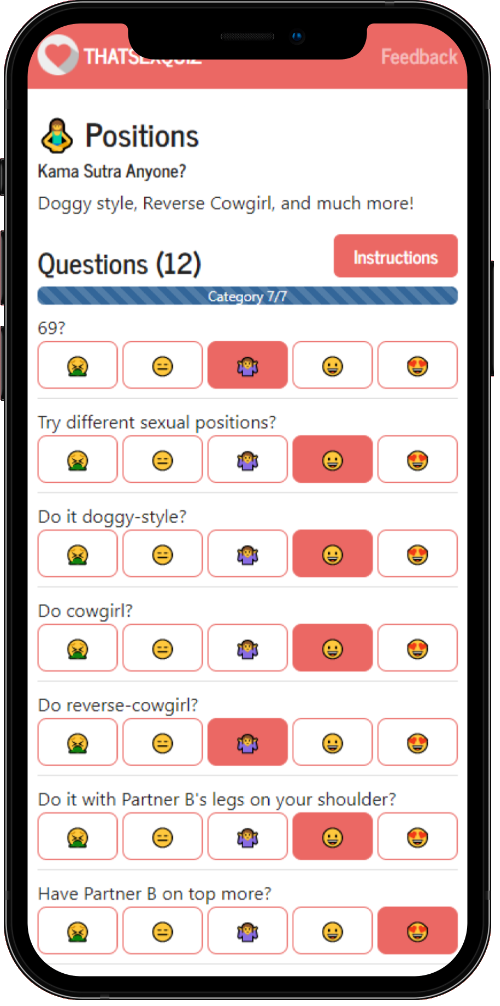 IN THE NEWS
Featured in these top publications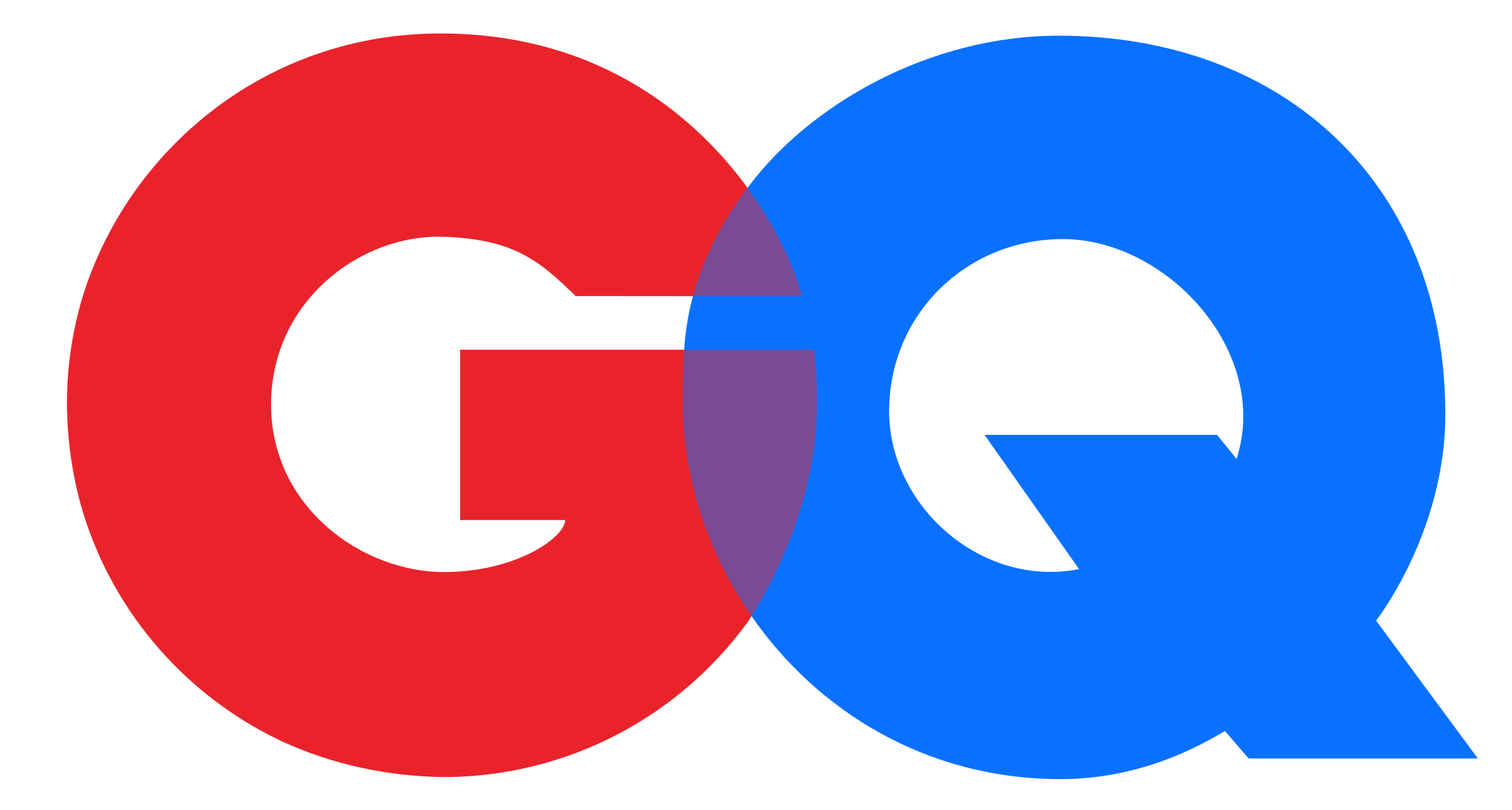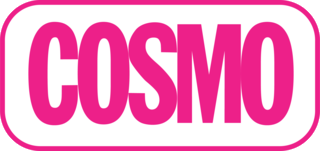 FREQUENTLY ASKED QUESTIONS
Everything you need to know
If there's anything we missed or you have a suggestion, please get in touch.
ThatSexQuiz.com is a sexual compatibility quiz for couples. The quiz is designed to facilitate communication and help couples discover their shared sexual desires in a fun and safe way.
When you answer a question on ThatSexQuiz.com, your partner will only see your answer if they are into the same thing - so it is safe to be completely honest.
ThatSexQuiz.com was created in 2016 to scratch a personal itch. At the time, I was in a new relationship. Since then, the site has gone through a lot of iterations, including having the quiz reviewed and questions completely rewritten by licensed therapists who specialize in relationships and sex.
Today, ThatSexQuiz.com continues to receive updates and new features. We hope it'll help you in your relationship. If you have a suggestion, please let us know.
Whether you are just starting out or you have been together for years, any couple can benefit from taking the quiz. ThatSexQuiz can help you discover your partner's fantasies for the first time or help you to spice-up and revive your sex life. People's sexual preferences change over time so feel free to take the quiz again!
In a healthy, long-term relationship, you'll eventually reach a point were communication with you partner feels safe and comfortable enough that you will be able to confidently and openly discuss your sexual desires without fear of embarrassment. Until that time, ThatSexQuiz.com is here you for.
The quiz takes just 10-15 minutes per person. You and your partner can take the quiz at the same time. No sign-up is required to
get started
.
Take the quiz when you are already feeling in the mood.
Yes, after the first person takes their quiz, they will be given a link to share with their partner. Using that link, your partner can take the quiz on any phone or computer. If you enter your email address we will email you when your results are ready.
It's true — your partner could select 'yes' to every single question, thus revealing all of the fantasies that you selected. If you partner is going to cheat on a little quiz, maybe you have bigger problems in your relationship.
It is free to take the quiz and view the results from the "basic" questions. To unlock and view the more advanced questions costs $9.95
Yes, your information is always private and confidential. We are committed to protecting your information. We do not share it with any third-parties. All information on the statistics page is thoroughly anonymized. We encrypt all information that is sent from your computer to our server.